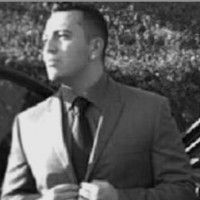 Mr. AJ


Co-Director
AJ grew up around the dance/theater environment. He was a member of both TTDM & TCDC's Award Winning Regional and National Titlists and Competitive Company. AJ has received numerous National and Regional Photogenic Titles as well. He has choreographed numerous award winning regional and national routines. During the Orlando Nationals of Starbound his Co. Boyz routine entitled "The Final Show" not only received "ELITE" status, it was also chosen to be in the Nationally webcast Showcase for Starbound.

He continued his training at UT, Dance Teacher Summit in NYC as well as at JUMP and Showstoppers Conventions throughout the years. He has worked with Carlos Garland from SYTYCD right at TCDC's own studio convention.

Mr. AJ is guiding True Crew into the "New Millennium" with his innovated business concepts and strategies and we are blessed to have him continue with our family.
Teaches: